From Foundation to Finishes: Architecting a Go-To-Market Strategy That's Built To Last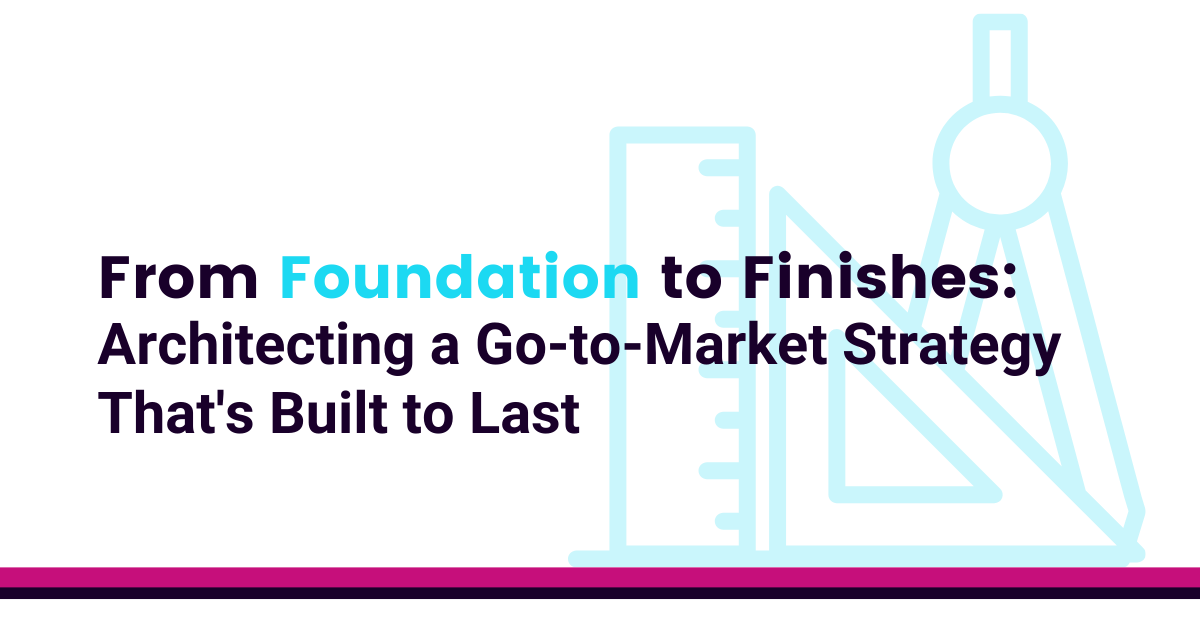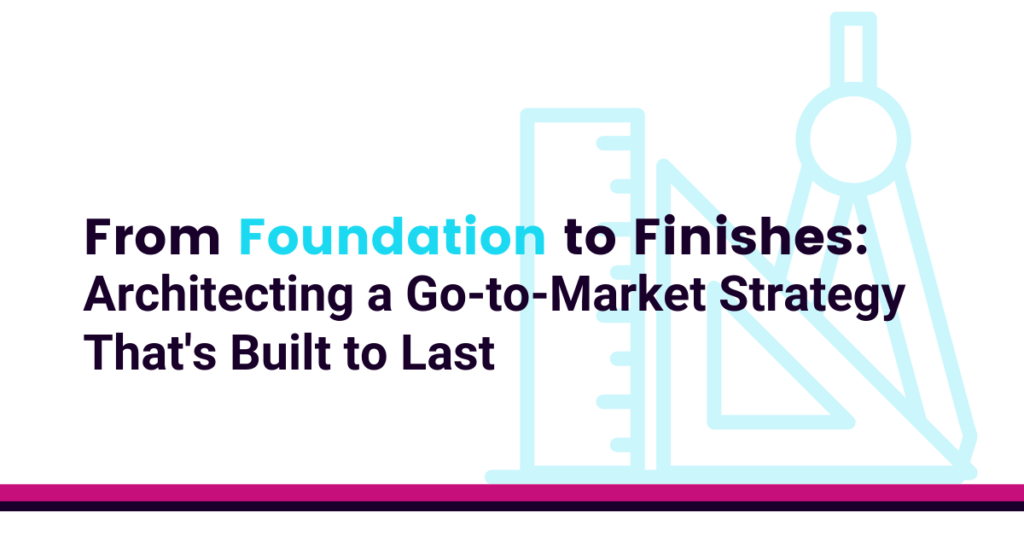 Drawing up Your Blueprint
Ahh, spring is in the air. Is there anything better than a sunny 70-degree day in early May after a cold New England winter? I can't think of anything.
The 4AM offices are located in downtown Portsmouth, NH where views of the New Hampshire coastline never disappoint. Along those beaches and up into Maine sit beautiful homes that are hard not to appreciate (even if I am a lake guy myself).
It got me thinking about how the process of building a home is one thing that hasn't radically changed throughout the years. While new tools, fancier finishes and advanced technology may have made some things easier or faster, the methodology is tried and true.
An architect draws up the plans
A general contractor takes those plans and turns them into a work plan, some of which they subcontract out to specialists:
Foundation
Framing
Plumbing, electrical and HVAC
Insulation and drywall
Exterior finishes
Interior finishes
 
Voila, a house! I know, I know, if only it was that simple.
I started to think about how closely this relates to the world of B2B marketing. The VP of Marketing or the CMO typically plays the role of the architect. They draw up the overall go-to-market plans, which typically get handed to the Director of Demand Generation (our general contractor) to take those plans and turn them into a work plan to drive awareness, engagement and ultimately high-intent prospects to the sales team.
And, like with building houses, shiny new tools, technology and channels (anyone else on TikTok yet?) have helped demand-gen teams test new and more efficient ways to find, engage and measure their audience.
Stay with me, I promise I'm going to bring this home (pun intended).
Let's take this analogy a step further and think about how each phase relates to B2B demand-gen.
In B2B, the foundation really is the product and the value it brings to customers. Everything is built on top of your foundation – your differentiated way to solve customer problems. A demand-gen team is typically working with a product management and product marketing team to understand the core value proposition, and how best to take that to the market.
Your framing is what solidifies the structural integrity of your house. You need beams, walls, and doors in all of the right places to facilitate the roof remaining intact, and to map out the ways in which people will move around the house. The structural integrity of a demand-gen team is its marketing automation / CRM technology and the processes it sets for how prospects move through the funnel and into the hands of sales. Without these in place, you lack the ability to process leads or track how your programs perform to ultimately deliver revenue.
Plumbing, Electrical, HVAC, Insulation and Drywall
These specialties are critical to making the guts of your house function. And, each requires a special set of skills considering the ins and outs of them are actually quite complex. This is where an SEO specialist, social media coordinator, content writer, webinar expert and marketing operations analyst all come into play. Each of these skills requires specialized training and are critical to bringing a demand-gen plan to life.
Interior and Exterior Finishes
This is all the stuff any passerby or guest can actually see. The paint, countertops, fixtures, couch, kitchen table, front door – these are what give your house personality. They are the things that make it unique and different from the other houses on the street. For demand-generators and marketing teams, this is your email copy, your content, webinar topics, digital ad design and copy, your website – all of the things that you put out into the market in order to attract the ideal customer who can benefit from your solution.
If you are one of the people who owns one of those quintessential New England coastal homes and you have decorated it with a buoy hanging on the front door where a wreath may otherwise be, floor to ceiling windows looking out to the ocean, a "beach hair don't care" sign hanging in your bathroom, and lots of clean whites and crisp blues scattered throughout, we see you. We appreciate you.
The other tourists, renters or buyers, who appreciate you and understand what you've built, well – those are your leads. Your message resonated with them. They want a beach house, they understand that's what you deliver. Now they might request to rent your house on AirBnB for a beach weekend, or show up at an open house looking to potentially buy. But, as with B2B, not everyone will turn into a buyer or renter. Some may not be able to afford it, or some may find a slightly better fit in the next town over. But, if that open house was chalk full of prospective buyers, you know you have done something right. Your message resonated, your price point is in the right ballpark, people believe you can solve their problem.
Thanks for hanging in. This is all to say, at 4AM we truly believe the marketing team are the architects – they are the creators of your go-to-market blueprint. And, the demand-gen team is the epicenter of marketing. They are your general contractors, working cross-functionally with all of the specialists to execute and bring that plan to market. They are the orchestrators able to bring the right technology, teams, channels and message together to make magic happen.
Even magicians require a support network. As always, the 4AM team is here for you. (But if the weather is nice, be sure to look for us on the roof deck admiring the local architecture).